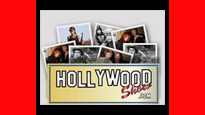 April 10th, 2013 at 7:44 pm -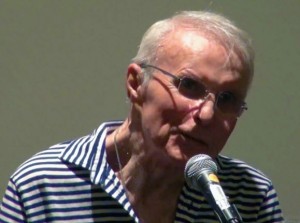 On January 12, 2013, the number one celebrity autograph show in the US, "The Hollywood Show", presented a special interview and meet and greet with beloved actor & radio host, Robert Conrad.
The special afternoon allowed a limited amount of Mr. Conrad's fans to ask him questions and hear stories from his vast carreer.
Mr. Conrad was joined by some very special friends and co stars who worked with him including, Connie Stevens, Richard Kiel and Larry Manetti.
Presented here is the full, unedited presentaiton in 1920 by 1080 HD! It totals almost 2 hours!
The next Hollywood Show is  only two weeks away but you can still get tickets to the show. This show has a special ticket only presentation (like the January Robert Conrad presentation), which is called, "A Tribute to Legends of Rock", which features rock legends, Spencer Davis, Bob Berryhill, Bo Donaldson, Chris Montez, Dennis Tufano of the Buckinghams, Denny Laine, Dave Somerville, John Claude Gummoe, Mark Lindsay, Ron Dante, and a Special Guest ! There are still a few tickets left and the cost is only $25.
There are a few VIP admissions left for the weekend event which includes hotel, parking, shuttle, internet access, celebrity photo op of your choice, VIP goody bag and more: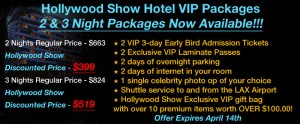 There are also special cast reunions from fans favorite television shows and movies including: