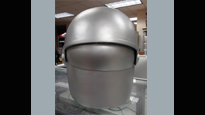 December 6th, 2012 at 6:25 pm -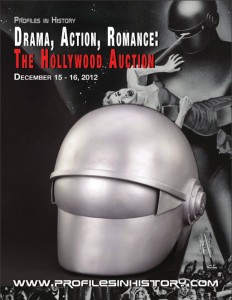 I just came back from California this past weekend and while there I visited Universal Studios, Profiles in History, and was a media guest at DiscoveryCube.org to cover their Indiana Jones exhibit which was amazing.
Here is the first of the videos I shot while at Profiles which features CEO, Joe Maddalena describing an amazing artifact from the 1951 film, "The Day the Earth Stood Still", starring Patricia Neal and Michael Rennie. The item is the original Gort helmet form the film and it is being offered for auction during Profiles Drama, Action, Romance : The Hollywood Auction 53 being held Saturday, December 15th & 16th, 2012 at 11:00 PST.
Stay tuned to Movie Prop Collectors every day for additional videos, photos, and coverage of the Profiles auction, visit to Universal Studios, and the Indiana Jones exhibit as I am processing the material as this video goes to press.
Interested bidders can register to bid HERE.