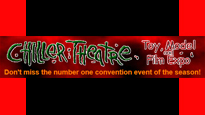 October 27th, 2012 at 11:59 pm -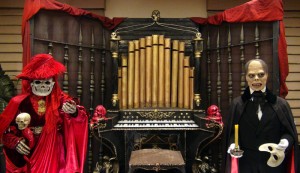 I'm at the October 2012 Chiller Theatre Expo in Parsippany, New New Jersey and I am having a blast.
This years October show is being held Friday, 10/26, Saturday, 10/27, and Sunday, 10/28, which is tomorrow, so there is still time to meet your favorite actors, actresses, rock stars, writers, wrestlers, artists, & celebrities from many of your favorite films & television shows. The expo also features one of the largest collection of vendors selling the coolest toys, models, and collectibles, all under one roof. Just head down to the Parsippany, New Jersey Sheraton from  11 a.m. – 5 p.m. and  purchase your ticket at the door for only $25.
This years line up of guests is pretty impressive. Joan Collins, Danny Glover, Paul Morrissey, Caroll Spinney, Lee Majors, Julie Adams, Keith Emerson, Adrienne Barbeau, Connie Stevens, Lee Meriwether, Linda Blair, the cast of Porky's, ( who I was told are working on a special comedy film together which I will talk about tomorrow in part two of my Chiller review), including, Tony Ganios,  Dan Monahan, Mark Herrier, Scott Colomby, Cyril O'Reilly, and Kaki Hunter. For the full list of the great guests and the times they are available at the show, check out Chillers Guest Lineup.
I arrived at the newly remodeled Parsipanny, Sheraton Thursday afternoon and the hotel was already filling up with excited guests, fans, and vendors for the three day event.

The hotel architecture looks really cool on the outside as you can see. It reminds me of a huge horror castle and fits perfectly with Chillers theme.
The room I am staying in is spacious, newly remodeled, clean, and up to date. The staff is friendly and helpful, seems to be enjoying everything going on, and knows where everything is located for the convention.
Early Friday evening was pretty crowded and Saturday afternoon had huge crowds of fans waiting to purchase tickets to the show. The good thing is, the line was moving fairly quickly when I took these photos today.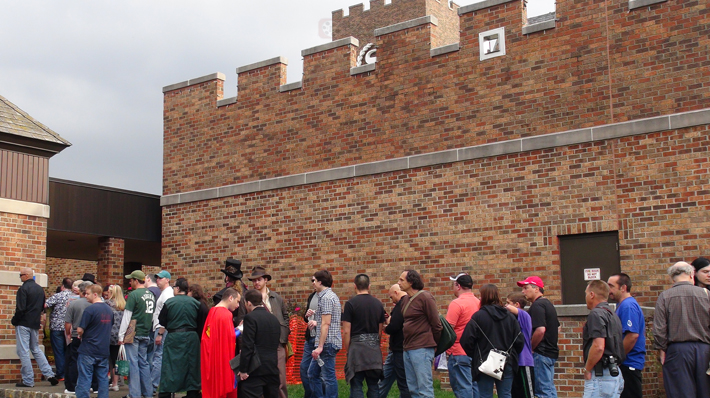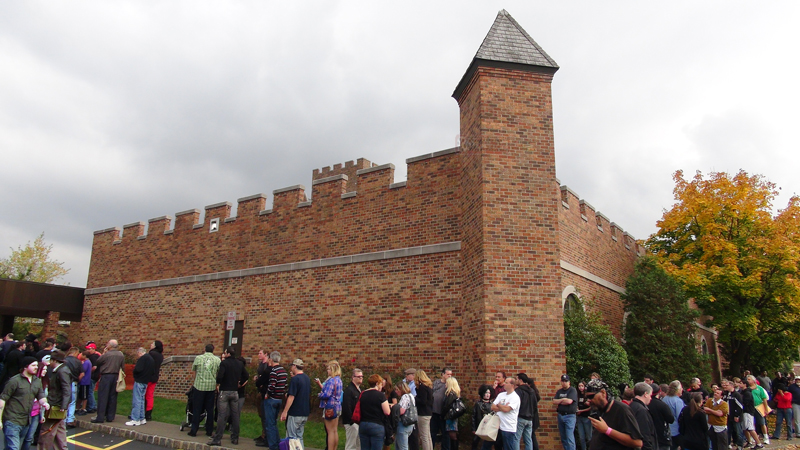 If you head on down to the show tomorrow, be sure to check out the huge vendors rooms which feature dealers selling cool horror, sci fi, classic, television and motion picture collectibles, memorabilia, rare artwork, and more.

Be sure to stop by the Denville Room and meet the one and only Julie Adams! Miss Adams is one of the stars (along with a certain green monster) , of Universal Studios, "The Creature from the Black Lagoon". In addition to starring "Creature…"Miss Adams has starred, "The Hollywood Story", "Maverick", "Alfred Hitchock Presents", "77 Sunset Strip", "Perry Mason", "The Big Valley", as well as many other productions. Be sure to check out Miss Adams' web site HERE for more information on her amazing career and to pick up her well received autobiography as well as information how you can acquire her autographed photo.
The Lovely Miss Julie Adams and a friend of hers…
Her line was always busy with fans non stop Friday and Saturday, but if you go (tomorrow) Sunday, the crowd may be be a little lighter. Miss Adams and her son, Mitchell Danton, were extremely friendly to every fan and the beautiful Miss Adams took the time with each of them to chat, sign autographs, and pose with pictures in front of a beautiful sculpt of "The Creature" provided by Cortlund Hull, from The Witches Dungeon Museum. Mr. Hull also has a really nice display set up in the same room. While your there, stop by and say hello to Sara Karloff too.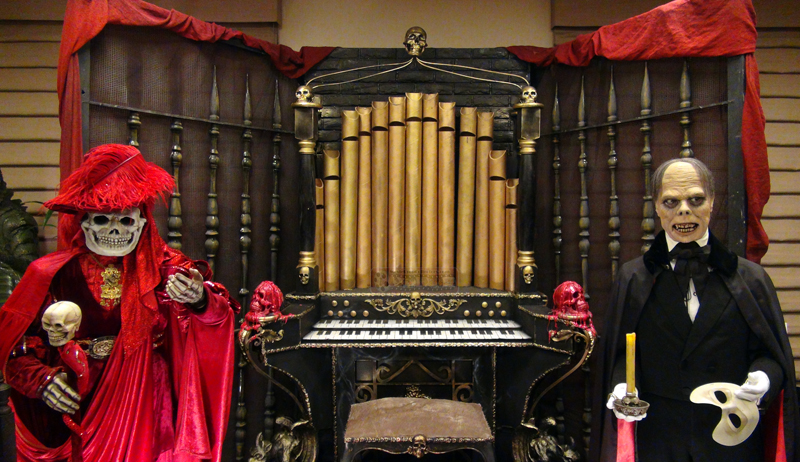 Museum display set up by The Witches Dungeon
I also had the pleasure of meeting once again, Actress, Lee Meriwether from "Batman", "Barnaby Jones", "The Time Tunnel", "Murder She Wrote", "The Munsters Today", as well as many more productions. The beautiful Miss Meriwether is always great with her fans and she remembered me from this past Comic Con which was nice. Be sure to say hello to her at the Skyland Suite.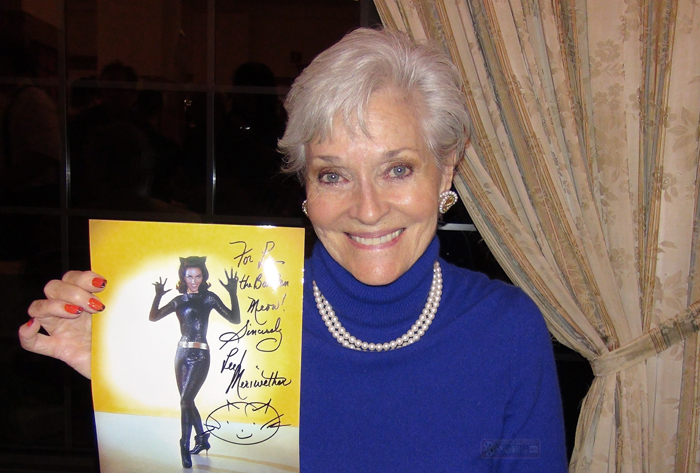 I will have a full review of the show later tomorrow night with tons of photos, a few interviews, and a video or two posted soon.