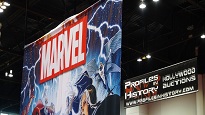 April 13th, 2012 at 5:58 pm -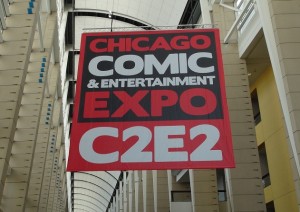 Movie Prop Collectors is at C2E2 now and the crowds for the first day are huge.
Press and Professionals were allowed in at 10:am and the general public at 1:pm.
While at the Profiles display, booth #609, I had the pleasure of meeting actor, writer, director, and producer, Sean Astin. Sean stopped by the amazing Profiles in History booth to check out the cool props, costumes, and vehicles, from the Captain America: The First Avenger Auction. Sean took a few moments to do a quick interview with Movie Prop Collectors and the video is being processed as this preview of the auction items and C2E2 is being published.
Sean will be at the convention all weeked signing for fans and posing for photos. The line for autographs for Sean started to get pretty long when the doors opened and Sean took time with each fan that came to visit him. You can see Sean at autograph line #1 in the autograph area.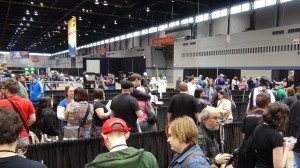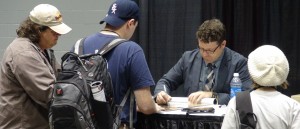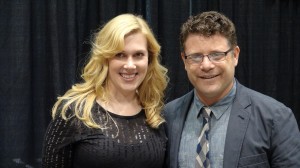 The Profiles in History Captain America display was so big that it took over 2 booths to contain everything. They are located at the very front of the convention floor right next to Marvel Entertainment.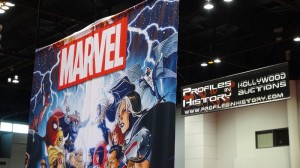 There were thousands of fans both checking out the auction items and signing up for a chance to win an orginal production made Captain America Comic book, in a specailly created display. Those fans unable to attend C2E2 can enter on Profiles Facebook page.