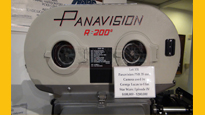 December 4th, 2011 at 6:07 am -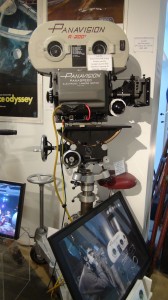 I attended the Profiles in History Debbie Reynolds Auction Part 2 yesterday and there were many highlights among the 415 lots up for auction.
The auction hammered $2,554,800 million dollars for the 378 lots sold, not including buyers premium (bp). With 20% bp, the auction total was $3,065,760.00.
Debbie Reynolds greeted the auction crowd and both of Miss Reynolds children, Todd & Carrie Fisher, attended the event.
The camera George Lucas shot Star Wars on sold for a record breaking $520,000 ($639,600 with BP).
Highlights of the auction were:
Lot #6: Pair of black moor lamps from Pickfair/Mary Pickford estate. Estimates: $4000~$6000. Sold for $25,000 + $5,750 x1= $30,750
Lot #19: Boris Karloff period navy bllue tailcoat with black velvet collar. Estimates : 1,200.00 – 1,500.00. Sold  for 8,500.00 + 1,955.00 x 1 = 10,455.00
Lot#21: Cast iron and wood lifeboat miniature from Mutiny on the Bounty. Estimates : 600.00 – 800.00. Sold for 10,000.00 + 2,300.00  x 1 = 12,300.00
Lot#68: RKO Camera crane used by Orson Wells on Citizen Kane. Estimates : 30,000.00 – 50,000.00. Sold for 75,000.00 + 17,250.00 x 1 = 92,250.00
Lot#219: Marilyn Monroe light aqua suit from Niagara. Estimates : 80,000.00 – 120,000.00. Sold  for 210,000.00 + 48,300.00 x 1 = 258,300.00
Lot#221: Marilyn Monroe aubergine grey evening dress and Bolero Jacket by Travilla for Gentlemen Prefer Blondes. Estimates: 100,000.00 – 200,000.00. Sold  for 260,000.00 + 59,800.00 x 1 = 319,800.00
Lot#266: Marilyn Monroe "Cherie" iconic green and black sequined loetard designed by Travilla for Bus Stop. Estimates : 200,000.00 – 300,000.00. Sold  for 230,000.00 + 52,900.00 x 1 = 282,900.00
Lot#282: Marilyn Monroe strapless pale green silk Empire gown with Rhinestone trim from Let's Make Love. Estimates : 400.00 – 600.00. Sold  for 1,000.00 + 230.00 x 1 = 1,230.00
Lot#331: Star Wars Panavision PSR 35MM motion picture camera used by George Lucas in Star Wars. Estimates : 100,000.00 – 200,000.00. Sold  for 520,000.00 + 119,600.00 x 1 = 639,600.00