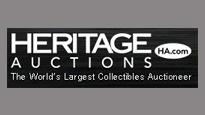 November 30th, 2011 at 11:59 pm -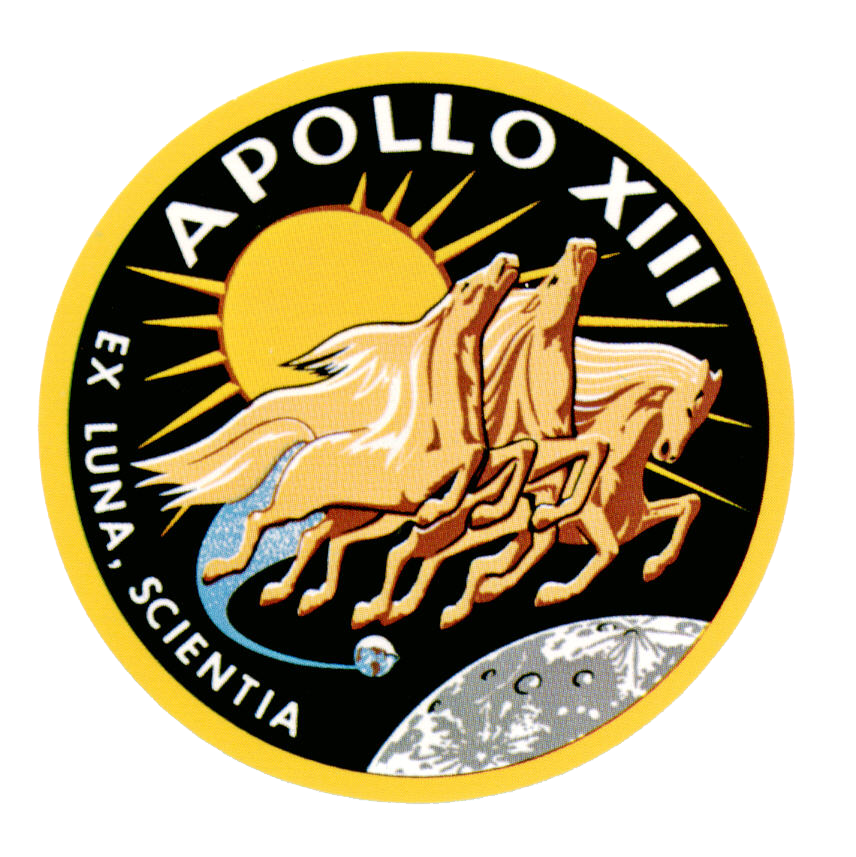 Dallas auction house, Heritage Auctions, has sold the checklist from Apollo 13 for $388,365 (with bp=buyers premium added)  today.
The item, Lot #40123 was part of Heritage's Space Signature Auction held today in Dallas, Texas. Below is a partial lot description from Heritage Auctions web site:
Course calculations that allowed Apollo 13 to find its way home.
"I want you to double check my arithmetic to make sure we got a good course align."
Apollo 13 Flown LM Systems Activation Checklist Book Directly from the Personal Collection of Mission Commander James Lovell, Signed and Certified. An 8″ x 6″ checklist of seventy pages (many tabbed) printed on light cardstock, three hole-punched and held together by binder rings; the heavy back board cover is present, the front is not. There are several ink notations in various areas and some very significant pencil calculations on two internal pages. The front page has a handwritten change date of "4-3-70" (eight days before launch). Lovell has signed that front page: "James Lovell/ Apollo 13/ On board Odyssey-". He has also added important historical context to this book by writing on a 3" Post-It note: "This pub[lication] was utilized to transfer CSM guidance data to LM guidance system so the spacecraft data of our attitude with respect to the celestial sphere would not be lost. Note the time these calculations were made GET 58 08 06 about two hours after the explosion. James Lovell". Here is an incredibly important piece of space history; Apollo 13 grabbed the entire world's attention in April 1970 as even our enemies offered their help and prayers for the crew's safe return. It's difficult to imagine that this is not already on display in a museum. Heritage is certainly proud to be chosen to make it available to some savvy space collector or an institution. The condition is very fine with just light evidence of wear from honest use. Let's take a look at the pencil calculations that Lovell made and how this checklist was used at a critical juncture in this flight.
Est: $25,000~$35,000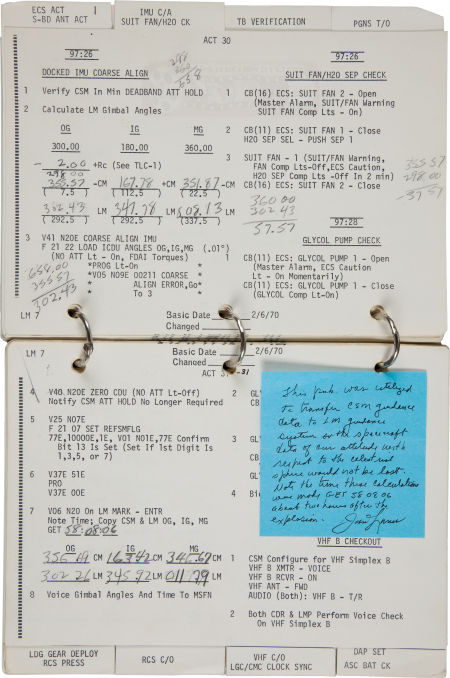 *All information & photos ©Heritage Auctions & Apollo 13 NASA