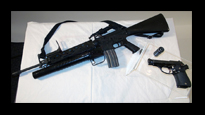 November 27th, 2011 at 8:59 pm -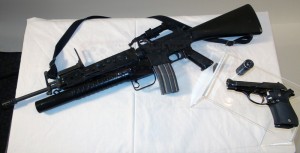 Breanna Livie & her family has been involved in the Hollywood movie business most of their lives.
In 1945 Breanna's grandfather, Charles James, began his career as a security guard at Eagle Lion Studios in Hollywood. By the early 50's he worked his way up as a costumer, the profession that would be part of the next 40 years of his life. During this time, he worked on the sets of numerous films
with many iconic actors including, Marlon Brando in "The Young Lions" and "Apocolypse Now", Elvis Presley in "Love Me Tender", and John Wayne in "Rio Bravo", to name a few.
During the 1970's motion picture studios began selling off "surplus" departments within their companies, including entire wardrobe departments. Mr. James at that point highly experienced in his craft, decided to seize the opportunity and in 1978 he and Breanna's father, James Livie, purchased a large inventory of wardrobe from various studios and the Costume Rentals Corporation (CRC), which was one of the first independent motion picture costume companies. In 1990, prompted by the success of CRC, James Livie started Eastern Costume Company, and both costume houses continue to operate today.
Having gained her own extensive experience and familiarity with wardrobe and prop departments through her family, Breanna founded "The Golden Closet" in 1996.
The Golden Closet specializes in screen used costumes and memorabilia from both classic and current films in the movie industry.
I had the pleasure of visiting both Breanna and her team at The Golden Closet, as well as her father, Jim Livie and his company, Eastern Costume, a short time ago.
Breanna and her dad shared behind the scene information and stories about both companies for Movie Prop Collectors readers.
This is Part 1 of a 2 part interview I did with Breanna and LA artist, James Georgopoulos. Breanna and James joined forces to bring together the fields of movie memorabilia and contemporary art in a collection entitled, "Guns in Cinema".
"Guns in Cinema" fuses the original guns from motion pictures that Breanna's, "The Golden Closet" has access to, and sells, to fans, with James creativity for an entirely original blend of pop culture and contemporary art.
Part 2 will be featured December 1st, and the 3rd installment of this video series will conclude with interviews with Breanna and Jim Livie and a tour of Eastern Costume.