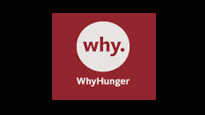 November 25th, 2011 at 10:37 pm -

Sirius XM radio is joining with WhyHunger for their 26th annual "Hungerthon 2011" to help stamp out hunger, this holiday season.
Auction items include a trip to Europe to see the group, Coldplay, autographed guitars from Taylor Swift, Jason Aldean, Nickelback and Lady Antebellum, as well as signed guitars, memorabilia, and experiences. Auction site, Charitybuzz is hosting the auction.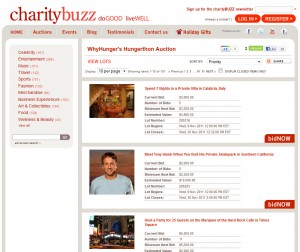 Check out the news-wire below:
From PRNewswire:
Several of SiriusXM's music, talk and sports channels will participate in WhyHunger's 26th annual Hungerthon campaign by helping to promote WhyHunger's online auctions of rare memorabilia and experiences donated by popular musicians, athletes and celebrities.
WhyHunger, the non-profit organization founded in 1975 by late musician Harry Chapin and current executive director and radio host Bill Ayres, is a leader in the fight against hunger and poverty in the United States and around the world. SiriusXM's continued support of WhyHunger is part of its "Sound of Change" initiative, the program designed to generate awareness, action and funds for designated charitable causes.
On Saturday, November 19 at 7:00 pm ET Cousin Brucie will host a special edition of Cousin Brucie's Saturday Rock and Roll Party on '60s on 6, channel 6, promoting Hungerthon's live auction and the items up for bidding on Hungerthon's website, including a chance to co-host with Cousin Brucie, a chance to win a trip to the Rock and Roll Hall of Fame Induction Ceremony, an autographed guitar from Neil Diamond and the opportunity to receive a personal tour of Graceland with one of Elvis Presley's childhood friends.
Hungerthon auction items include a trip to Europe to see Coldplay; autographed guitars from Taylor Swift, Jason Aldean, Nickelback and Lady Antebellum; a piano bench autographed by Coldplay; other autographed memorabilia from Eminem, Katy Perry, Tom Petty, Nirvana and Red Hot Chili Peppers; tickets and meet & greets to concerts for Eric Church and Mindless Behavior; concert tickets for Dave Matthews Band; and tickets to the Daytona 500.
Participants in the auction for WhyHunger's 26th annual Hungerthon will also be able to bid on an opportunity to sit in during SiriusXM shows with Opie & Anthony and DJ Sway; an opportunity to record a guest DJ session on Bruce Springsteen's E Street Radio channel; the chance to spend a day with Tony Hawk; and the opportunity to spend a day at the NFL training camp.
Auctions will be conducted online at www.hungerthon.org during designated times. A list of auction items and full details are available at www.siriusxm.com/hungerthon. SiriusXM is not a sponsor of the auction but is a participating promoter and donor of opportunities on the auction block. For the latest updates about the auction, go directly to www.hungerthon.org.