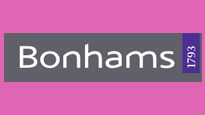 November 23rd, 2011 at 3:31 pm -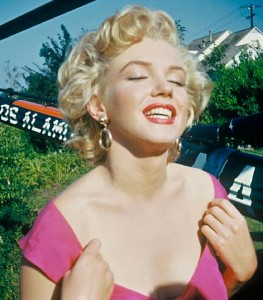 Bonhams Auctions, December 14th Entertainment Memorabilia including Animation Art catalog is now online.
The auction takes place at 7601 W. Sunset Boulevard Los Angeles, CA.
The auction consists of 417 lots and includes celebrity owned items, scripts, autographs, photographs, guitars, original props and costumes, as well as animation art.
One of the highlights of the auction is lot #453: Marilyn Monore 3-D negatives, 1952, sold with photographer's copyright. Est: $70,000~$90,000. Excerpt from the lot listing: "A collection of 10 color three-dimensional negatives of Marilyn Monroe, taken by Lani Carlson in 1952 at a party thrown by bandleader Ray Anthony, celebrating the release of the song Marilyn, written by Ervin Drake and Jimmy Shirl."
Below is one of the 10 photographs included in the lot: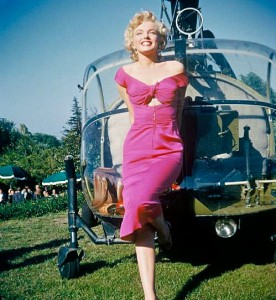 *Photographs ©Bonhams Auctions