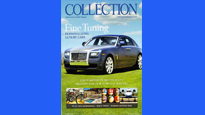 September 27th, 2011 at 9:00 am -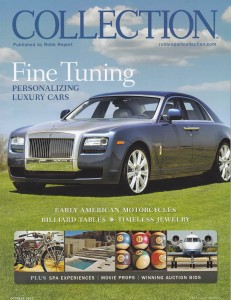 The October 2011 Collection magazine put out by The Robb Report has a feature story covering the world of movie memorabilia, entitled,"Silver Screen Collections", written by Editor Shaun Tolson.
The multi page article includes advice from well known auction houses, as well as a few collectors discussing movie memorabilia collecting and the hobby itself.
To read the full article, be sure to pick up a copy of the October 2011 double issue of  The Robb Report and Collection magazines together (in a sealed poly bag), at a bookshop or magazine dealer near you.
                                                                2 sample pages of the multi page article