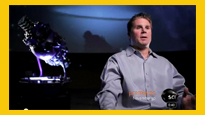 September 8th, 2011 at 3:57 pm -
When one hears those two words multiple thoughts and images come to mind. Space, the future, technology, adventure, exciting new and different worlds, equality for all, the ship USS Enterprise & her crew, including Captain Kirk, Spock, Dr. McCoy. None of these things would have been possible without the man that started it all, Gene Roddenberry.
SCIENCE joins Gene Roddenberry's son, Rod Roddenberry, as he takes a never before (just like Star Trek) journey within his families legacy. Rod searches and discovers things about himself, his dad's passions, influence on the world, and legacy.
Rod's experiences are being made into the exciting documentary, TREK NATION, which is set to air Wednesday, November 30th.
Below is the press announcement I received today.
STAR TREK CELEBRATES ITS 45th ANNIVERSARY TODAY
WITH THE ANNOUNCEMENT OF SCIENCE'S TREK NATION TO AIR THIS NOVEMBER 30
When Gene Roddenberry's epic series Star Trek first aired on NBC on September 8, 1966 no one knew what a phenomenon it would become. Forty-five years later, the legacy and millions of fans across the globe still continue to believe that space is the 'final frontier' and has yet to be fully explored.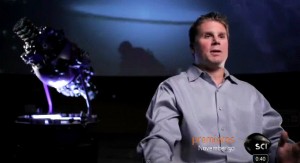 In celebration of this momentous occasion, SCIENCE is working with Gene Roddenberry's only son, Rod Roddenberry, to produce the world premiere documentary, TREK NATION set to air on Wednesday, November 30.
The film shadows Gene Roddenberry's son, Rod, as he explores his family legacy and the crusade his father's passion and curiosity for exploration. Through interviews with his most devoted fans, including George Lucas and J.J. Abrams, TREK NATION follows a son searching for the wisdom of his father. TREK NATION demonstrates that Roddenberry's work has not only inspired legions of fans across the globe, but also generated a movement which has influenced entertainment, politics, space travel, social morality and much more. TREK NATION profiles how the Star Trek franchise helped foster a timeless understanding of the human condition and captured man's constant search for a better world.
                        All photo & video ©SCIENCE & Rod Roddenberry.