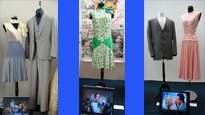 June 4th, 2011 at 9:45 pm -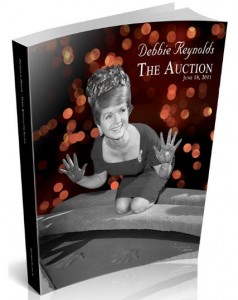 I flew out from New York to California today to attend media coverage of The Debbie Reynolds Collection, presented by auction house, Profiles in History, who is holding an unprecedented auction of these artifacts on June 18th at The Paley Center for Media in Beverly Hills CA.
I am publishing a quick preview of today's event, with more in depth coverage this Sunday, Monday, and Tuesday of  next week.
As someone who so far, has only archived and collected original props and artwork from films, I had no idea what to expect. The preview includes some of, no make that the, most historic and important collection of costumes, art, props and ephemera from many historic and beloved films.
What I, and the hundreds of visitors who arrived today saw, literally took our breath away. The event was not just clothing on figures that you see from afar, but a personal, interactive, and exciting tour of film history.
There are 2 floors consisting of multiple costumes and props that are recognized worldwide.
Historic costumes from the films of Debbie Reynolds, Marilyn Monroe, Charlie Chaplin, Laurel and Hardy, Gene Kelly, Fred Astaire & Ginger Rogers, Elizabeth Taylor, Charlton Heston, Yul Brynner, Rudolph Valentino, Judy Garland, Julie Andrews, Tom Hanks…the list of items on display and being auctioned by Profiles in History on June 18th, is staggering.
Each section of the presentation was set up in themes from the genres they represent with a color monitor playing scenes the costume (and in some instances, prop) above it is seen in. I kept hearing visitors who saw the clips playing say, "Wow there it is!". Everyone seemed to feel like they were part of the film with the film clip featuring the actual item right in front of them, close up.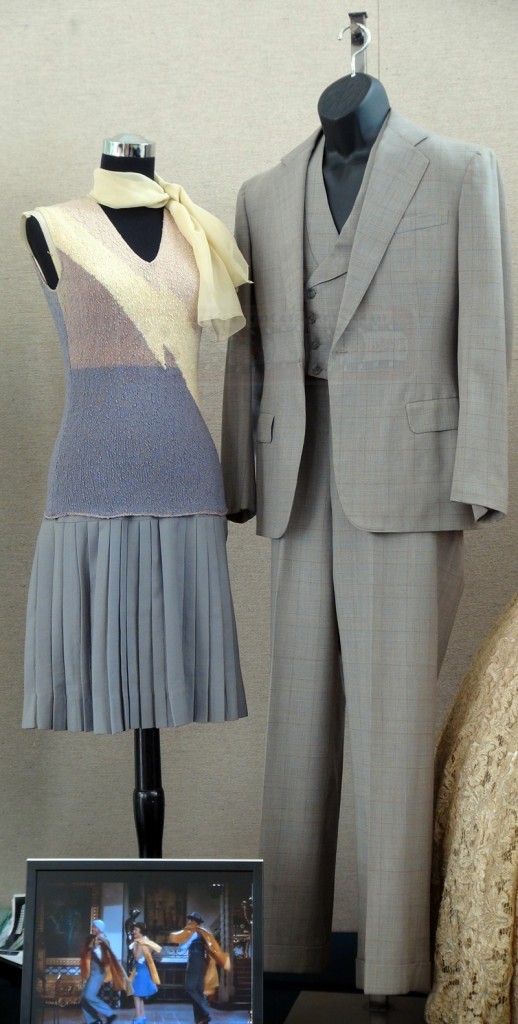 Debbie Reynolds and Donald O'Connor costumes from Singin' in the Rain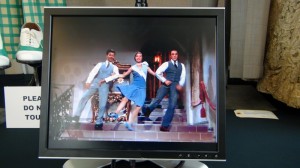 Close up of monitor playing film clip featuring the above costumes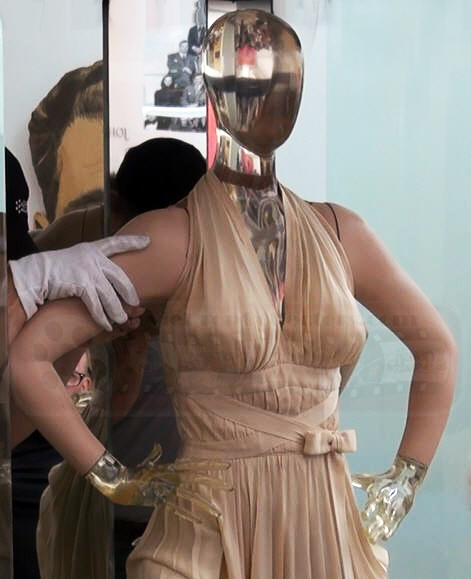 The gloved hand of Todd Fisher preparing the Marilyn Monroe Subway Dress from The Seven Year Itch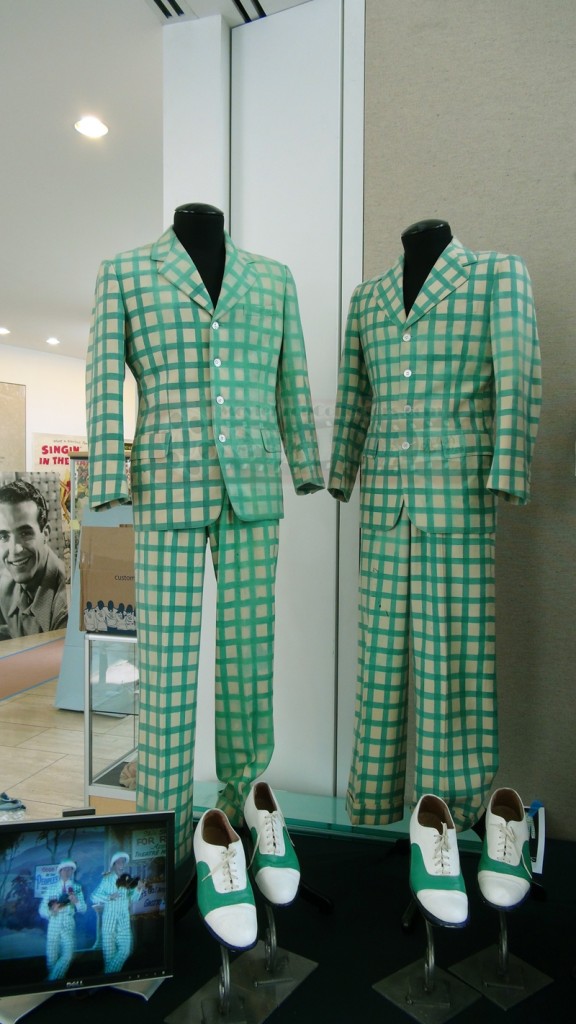 Gene Kelly & Donald O'Connor suit and shoes from Singin' in the Rain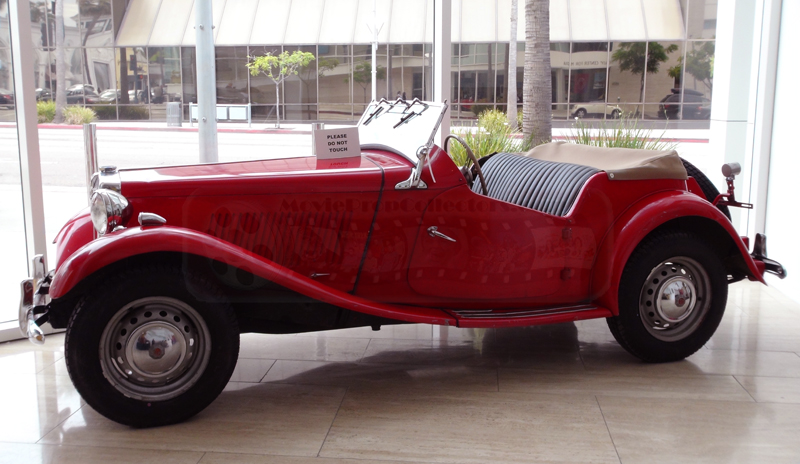 Car driven by Marilyn Monroe in Monkey Business, starring Cary Grant & Marilyn Monroe
Cary Grant & Grace Kelly costumes from To Catch a Thief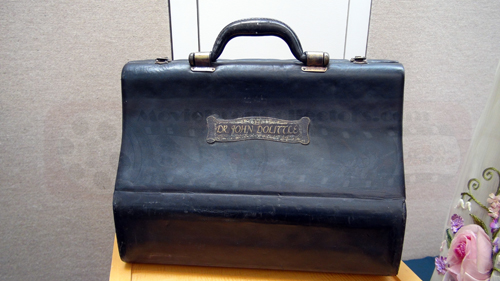 Doctors bag from the Rex Harrison film, Doctor Dolittle

Debbie Reynolds costume from Singin' in the Rain
As in the 1970 MGM auction, this preview, is a once in a lifetime event.
Everyone who can, should make it a point to see this presentation. It's that simple.
You may not have another chance to see all of these historic and important pieces of film history in one place.  You might even be able to acquire one of these amazing pieces at auction.
Debbie Reynolds should be commended for having the foresight to preserve and archive these very important artifacts of film history.
The viewing times are listed below:
465 North Beverly Drive, Beverly Hills, CA 90210
June 4 – June 5………12PM to 5PM
June 8 – June 12…….12PM to 5PM
June 15 – June 17……12PM to 5PM