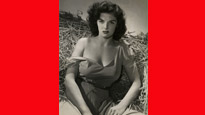 February 28th, 2011 at 1:17 pm -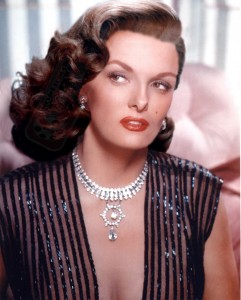 LOS ANGELES — Actress Jane Russell, the sexy voluptuous dark haired actress, singer and dancer, of such films as her 1943 film debut in Howard Hughes, The Outlaw, The Las Vegas Story, Road To Bali, The Paleface, and of course Gentlemen Prefer Blondes, died today at her home in Santa Maria, Calif.
Miss Russell 89, died of respiratory failure at her home in Santa Maria, California.
I had the pleasure of meeting Miss Russell two years ago in Burbank, C.A. and she not only was extremely nice, personable, and funny, she looked amazing and remembered everything about the many films she made.
She will be sorely missed.