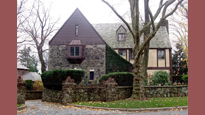 January 23rd, 2011 at 11:01 pm -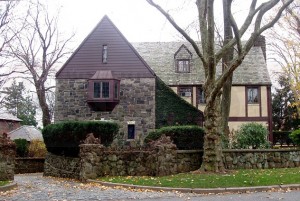 Have I got an offer you can't refuse…….
The famous house where Don Corleone, Academy Award winning actor, Marlon Brando did his "family business" in the 1972 hit The Godfather, can be yours for a cool $2.9 million dollars. The home listed for sale this past December, received some press recently when The Today Show visted and shot some video, which you will find below.
The Godfather (1972) was directed by Academy Award winning director/writer Francis Ford Coppola, was based on the Academy Award winning writer Mario Puzo's novel of the same name.
Mario Puzo won the Academy Award for his writing the screen play for both The Godfather (also wrote the novel), and The Godfather Part 2. 
The owners of the home only agreed to the use of their home for the film after the producers promised them a new roof as part of the deal.
A few artifacts from filming are included in the purchase.
Part of the "stone" wall surrounding the property which was not a real wall, but was a thin metal sheet painted to look like stone, was saved by the homes owner as well as Marlon Brandos cue cards used in his scenes. (Marlon Brando did not memorize lines in many of his films and used cue cards).